Cheap Conveyancing Solicitors Online 
Top Quality Conveyancing Service – Guaranteed
The Most Competitive Legal Fees Available – Guaranteed
No Hidden Extra Charges – Guaranteed
No Move No Fee – giving you peace of mind
Dedicated Friendly Conveyancing Solicitors
Case Tracking Online – keeping you informed
No Need to Visit – saving you precious time
CMS support every step of the way (01638-576478)
A superb service from start to finish
CMS website established and trusted for 20 years  
"I can't sing your praises enough. A fantastic, efficient, friendly, helpful and personal service with very reasonable conveyancing fees – I have saved hundreds. Our conveyancing solicitors were everything I could have hoped for with their clear, concise advice – superbly on the ball and a totally nice friendly firm"
I have always been wary of cheap online conveyancing fees but in this case the service quality was second to none – thank you.
Rated 100% – Ben Eedle, London
The conveyancing quotes process can be complex and it makes sense to use a qualified property lawyer or  solicitor conveyancer to provide genuine online conveyancing quotes.  All of the lawyers on the CMS panel have been specially selected because they are either Law Society or CLC Registered and are on the panels of all major Mortgage Lenders and also offer a low cost conveyancing  fee online. For a more detailed explanation of how the online legal process works check out our Conveyancing Guide.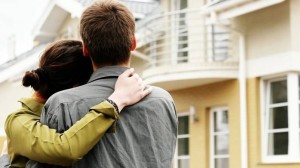 Our Conveyancers
The CMS panel of conveyancers consists of Qualified Conveyancing Solicitor and Licensed Conveyancer firms.  Our conveyancing panel members are carefully vetted as follows:-
Lawyer check searches carried out against every member firm
Credit checked
Checked with the Law Society and the Council of Licensed Conveyancers
Legal Practising Certificates checked
Professional Indemnity Insurance checked
Our panel firms must have at least 2 or more partners and be on the panel of all major lenders
For our Conveyancing Solicitors we require the Conveyancing Quality Standard (CQS) scheme certification
Online reviews and web-site checked
Most have worked with us over many, many years and are personally known to us.
All solicitors sign a legal agreement to abide by our 'no completion, no fee' and our 'no hidden extras guarantee' see our Terms and Conditions
Our agreement with our solicitors also ensures that an excellent conveyancing service is delivered. See our Service Charter.
CMS have been providing the most competitive online conveyancing quotes since 1995. With 60 years of experience of working in the conveyancing profession our Directors are experts at choosing efficient, friendly and competitively priced property conveyancing firms to carry out your conveyancing transaction.
Our conveyancing quotes may be the lowest cost you will find but we do not scrimp on excellent customer service. We monitor each conveyancing transaction to ensure that a quality conveyancing service is delivered to you and we are there for you right through the conveyancing transaction and beyond. Read our testimonials page
Our specialist conveyancing solicitors and licensed conveyancers will give you the peace of mind that you are dealing with experts when buying, selling or re mortgaging your property.
For further information on conveyancing fees  read more »
Conveyancing Marketing Services
If you're moving home or looking to sell land, finding the right property lawyers for your situation is crucial to ensuring a smooth, hassle-free handover of your property. The steps involved in the legal procedure are often complex, which is why there is simply no substitute for the advice and guidance of the UK's top property law professionals currently endorsed by Conveyancing Marketing Services. Our team covers the length and breadth of the country and specialise in a wide range of conveyancing options. Our online conveyancing quotes for buying a house or selling an apartment are unbeatable and do not have any hidden extras.
CMS offers competitive quotes and we can guarantee you will not receive similarly discounted conveyancing fee by visiting price comparison websites or contacting property solicitors or a mortgage solicitor directly. We have an exclusive agreement with our panel of providers and strive to bring our clients the most cost-effective solutions available in the industry today. Aside from our low fees, we also deliver an exceptional level of service that focuses on keeping our clients informed on their progress every single step of the way.
Because we have a strong professional partnership with our solicitors, we'll always seek to resolve any issues that may arise as a result of the conveyancing process and any complications will be dealt with by talking extensively with our panel to reach an agreement as quickly as possible.
itemscope itemtype="http://schema.org/Conveyancing Services">
Conveyancing
5 stars –
based on 2 reviews
St Andrews Castle
St Andrews Street South,
Bury St Edmunds IP33 3PH
(01638) 576478
www.conveyancing-cms.co.uk
Hours:
Mon-Sat 9am – 5:30pm
Categories:
Purchases, Sales, Remortgages, Transfers of Equity
Price Range: £250-£450
Google+