Conveyancing Guide
Conveyancing Guide
Conveyancing is the Process that transfers property from one owner to another with many functions carried out over the internet . Your conveyancing will be carried out by a conveyancer / specialist employed by one of the CMS panel solicitors / licensed conveyancers.
All of our panel firms are approved and regularly checked by CMS. All firms are members of the Law Society or Council for Licensed Conveyancers) and all carry at least £2,000,000 worth of indemnity insurance for the protection of their clients.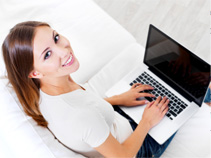 You can relax knowing that CMS have done all the hard work of checking solicitor credentials and service provision leaving you to get on with the business of moving house.
-
End of the Conveyancing Process
Google+