FAQs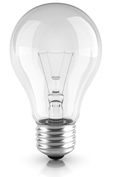 Buying a house is a huge step for most people and choosing a conveyancing solicitor or a licensed conveyancer can also be a daunting task
Should you just accept the one recommended by your estate agent or building society, should you make numerous telephone calls yourself for quotes, or are you tempted by the cheapest firm? How can you be sure that you will receive the best value for money fixed fee conveyancing service?
Since 1995 Conveyancing Marketing Services have been building up a panel of solicitors and conveyancers throughout the UK who are willing and able to deliver a prompt and efficient legal conveyancing service.
We monitor their performance on an ongoing basis and if they do not meet our standards – then we do not recommend them to our clients. Furthermore, we have negotiated very special fees with them, so that you – the client – get the best deal possible. As many clients have unanswered legal questions we have put together some Conveyancing FAQs and answers below:
Watch this video and get a "Special Offer" from CMS today
Conveyancing | Conveyancing Marketing Services
Conveyancing FAQs answered
1. What exactly is the CMS Price Guarantee?
-
2. What makes CMS different from any other website?
-
3. Why is it that I have seen some quotes as low as £120 from other sites which appear to be cheaper than yours?
-
4. What are disbursements exactly?
-
5. What do you mean by hidden extra costs?
-
6. I understand that the disbursements are the same with all quotes?
-
7. How can I compare quotes on a like for like basis?
-
8. Surely you are only interested in getting business for yourself so why should you offer this service?
-
9. Surely deliberately under quoting amounts to bad practice?
-
10. What happens if I am unhappy with my solicitor for any reason during the transaction?
-
11. Why should I use an Online Solicitor?
-
12. Are all of your solicitors members of the Law Society?
-
13. Our building society/estate agent has strongly recommended we use a local solicitor – should we not use them?
-
14. I have been told that a local solicitor would do a better (quicker) job, and I can visit if necessary?
-
15. Why is it that your prices are lower than other quotes I have received?
-
16. I do not understand a lot of the legal terminology used – how do I deal with this?
-
17. What are Home Information Packs and do I need one?
-
18. What is involved with a Remortgage?
-
19. How do I add / remove someone from the deeds of my property?
-
20. I am buying a Leasehold Property – what does this involve?
-
21. Do you have any further information on mortgages?
-
22. How do we know we will get a good service from these solicitors?
-
23. Can we deal directly with the solicitor concerning our matter?
-
24. What if we have any difficulties in contacting or dealing with the solicitor?
-
25. How long will my transaction take to complete?
Google+