CMS Additional Moving Services
Conveyancing Marketing Services don't just provide cheap conveyancing:
WE MAKE THE WHOLE CONVEYANCING PROCESS CHEAPER
That's why we have teamed up with LME Move, a leading property services provider with nationwide coverage, so that we can help you with all aspects of the conveyancing process including:
Finding the right MORTGAGE
Obtaining HOME INSURANCE
Arranging a quote for REMOVALS
Getting the best prices on your GAS / ELECTRICITY
DIGITAL switching
Plus many other relevant services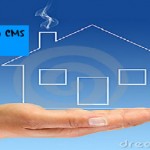 CMS with LME Move offer you a 'one stop shop – really easy quote service' to help you save money on everyday requirements including your gas and electricity costs, phone and digital media packages. What's more, if you're moving or considering improvements to your current or new home, we can also assist you with access to an additional range of moving and home improvement international parcel services at the very best possible prices from established trades-people.
It's fast & easy to request any number of quotes on just ONE form avoiding the hassle and inconvenience of calling numerous firms.
 MORTGAGES (including Buy to Let)
Whether you are looking for a new mortgage, want to check whether you are getting the best deal on your current mortgage or a looking for a remortgage, CMS with LME Move can help you.
We can offer you FREE independent advice from expert advisers who can search the entire mortgage market for you to ensure that you get the best deal currently available to you. They can offer you tailored solutions for your exact needs and requirements and have access to exclusive rates. Your own personal advisor will assist you from start to finish and help you ensure you get the right mortgage for you.
BUILDINGS & CONTENTS INSURANCE
Even if you already have buildings and contents insurance in place, now may be the right time for you to check that you currently have the cheapest insurance available. Or you may be looking for home insurance for the first time?
Either way, CMS with LME Move want to ensure you get the best deal available. To get a quote is easy and will only take a few minutes. We can offer you access to all the major UK insurers who have a wide range of policies available, offering you immediate cover, with monthly instalments available.

GAS & ELECTRICITY SWITCHING
With energy suppliers constantly increasing their prices, you may as well spend a few minutes checking that you are currently getting the best deal. And if you're moving home, you really have nothing to lose by making sure that you don't pay more than you need to for these services.
Helping clients assess whether they are getting the best deal from their energy provider is just one of the ways in which CMS with LME Move are helping clients save money. It will only take a few moments to see if you can save money on your gas and electricity.
When moving home, it's easy to forget about the important things, such as your TV package, telephone and broadband.
That's why CMS with LME Move want to put you in touch with impartial experts who can search through thousands of broadband, digital TV and home phone deals to make sure that you get the right package put in place for you. With full access to the top UK providers, including Virgin Media, Sky, BT, Talk Talk, Plus Net and more, we're confident you will find the right package for you.
CMS with LME Move will help you with every aspect of your conveyancing transaction, and in 9 out of 10 cases, this will involve removals. If you would like to get a FREE, no obligation quote from a highly respected removal company, with over 85 years of quality service, and highly trained staff in the latest removals vehicles:
Google+