Conveyancing Jargon Buster (Q – Z)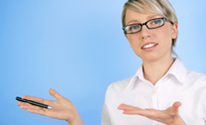 CMS and its panel of online conveyancing solicitors aim to speak and write to you in plain English in terms that are easy to understand.
See our jargon buster below to make sense of some of those words that the estate agents and solicitors use everday (which may need explanation).
-
Redeeming Your Mortgage
When a property owner pays back the mortgage on the property it is called redeeming the mortgage. You will first need to get a statement of what is owed which is called a Redemption Statement. If you are paying the loan back early you may be charged a Redemption Fee
Searches
There are many different types of conveyancing search. Which searches are needed for your property will be assessed by your conveyancers. A brief list follows:-
Bankruptcy Search
Brine Search
Coal Mining Search
Commons Registration Search
Company Search
Environmental Search
HM Land Registry Search
HM Land Charges Search
Index Map Search
Local Search
Tin Mining Search
Water Authority/Drainage Search
Seller
This is the person selling the property sometimes also known as the Vendor
Shared Ownership Property
This is where a property has been bought jointly with the Council or a Housing Association.
Stamp Duty
This is the tax payable on the purchase of a property. For current Stamp Duty tariffs check our links page and visit the Inland Revenue web site.
Stamp Duty Exempt
Some types of purchase or transfer of land are exempt from Stamp Duty tax. The Government has designated certain areas as exempt from Stamp Duty. Visit the web site where you can check whether your property is exempt by entering the post code. Some transfers of land are exempt from Stamp Duty. Your conveyancer will be able to tell you whether your transaction is exempt.
Stamp Duty Land Tax Form
This is a lengthy form which comes with an even lengthier set of guidance notes. See Inland Revenue above.
Subject to Contract
Before Exchange of Contracts (See above) all negotiations relating to the property are subject to contract this means they are not binding unless contracts are exchanged
Surveyor
The person who is responsible for surveying the property. They will usually be a member of the Royal Institute of Chartered Surveyors RICS.
Survey
A physical inspection of the property by the surveyor to check the physical condition of the property and to advise the buyer upon the value of the property. There are different types of survey and your conveyancer will advise you on the best type of survey for you. Do not confuse a survey with a mortgage valuation.
Telegraphic Transfer Fee
This is a bank charge for sending money from bank to bank.
Tenants in Common
See Joint Tenants above.
Transfer Deed
This is the legal document that transfers the ownership of the property.
Valuation
See Mortgage valuation above.
VAT
Value Added Tax is a government tax charged on certain transactions.
Will
This is the legal document that sets out what you want to happen to your property after completion.
End of Conveyancing Jargon Buster
Google+