Conveyancing Solicitors
Conveyancing Solicitors offering conveyancing quotes
Conveyance is the documentation of the transfer of ownership of land from one party to another and Conveyancing Solicitors relate to the lawyers undertaking this work.. In law the term conveyancing relates the transfer of legal title of property from one person to another, or the granting of an encumbrance such as a mortgage or a lien.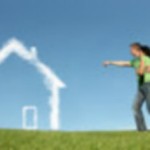 It is important when obtaining conveyancing solicitors fees to ensure that it is on a "No Move No Fee" basis
As nearly 30% of conveyance transactions fail to complete, choosing a conveyancing firm that has a 'no move, no fee' policy is essential.
All CMS solicitors offer – No Move No Fee quotes
In the past, conveyancing quotes usually involved charging for legal work on an hourly basis. Not surprisingly this allows bills to escalate out of control.
A 'Fixed-Fee Guarantee' lets you budget accurately. Even if you run into unexpected complications, you are financially protected.
With a fixed price online conveyancing quotes, all the initial conveyancing quotes will be the actual  fee you'll pay.
All CMS conveyance solicitors offer a Fixed Fee Guarantee
If you are buying with a mortgage this is important because there's a certain amount of legal work that needs to be done on your lender's behalf.
If your lender does not approve your solicitor, they will instruct one that is.
This will be an extra cost that you have no control over (there are no set fee scales for solicitors).
What's more, having two solicitors working on your transaction will almost certainly add to the time it takes to exchange contracts.
CMS provide you with very competitive fixed fee online conveyancing fees that are easy to understand. All disbursements are listed and the total price for the transaction plus disbursements is added up for you. Thus you know exactly what fixed fees you are liable for.
Get your online conveyancing quotes from CMS
Google+