Solicitors Fees / Charges for Buying a House
What are the Solicitors Fees / Charges for Buying a House?
Cost is a major factor for most when it comes to purchasing property and trying to reduce the solicitors fees for buying a house is certainly part of the scenario. You may need to spend any spare money you have on settling debts or decorating your new home, not on legal fees, so it's great if you can find solicitors whose charges are both cheap and provide a good quality service. The best place to find solicitors, where cost is factor, is online, however you need to be on your guard.
Solicitors fixed fees or general charges – beware of  hidden extras
Many times you will find solicitors who claim to be ridiculously cheap, but there are often hidden costs. You will find solicitors often give only their "base" fee in an advert, to entice you, but then will add on all sorts of extras such as a charge for dealing with a new mortgage (or redemption of an existing mortgage), a fee for transferring funds electronically (essential to most transactions) and all sorts of other hidden extras which you might expect to find solicitors including in their basic fee.
The best way to find solicitors for buying a house whose fees are value for money, is to find, say, 3 solicitors and call each one to ask for a quote based on the actual circumstances of your transaction including whether there is a mortgage involved, the price being paid for the property and whether it is leasehold or freehold. Ask for the quote to include disbursements – these should be basically the same everywhere but you will find solicitors will not all use the same search providers and prices will vary.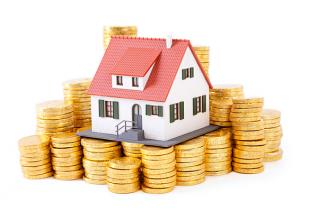 So where do you find solicitors to obtain quotes from when buying a house?  A good way to find solicitors is online. You will find numerous referral sites that act as intermediaries between client and solicitor. You will often find solicitors may quote less when you approach them via an intermediary than when you approach them directly. This is is because these intermediaries will find lawyers who are willing to accept a reduced fee in return for a regular stream of work.
CMS can provide the three best quotes instantly available nationwide (a trusted company formed in 1995)
Finding solicitors via estate agents or mortgage brokers
A common way to find a conveyancer is to follow recommendations from your mortgage broker or estate agent. Most brokers and estate agents will have arrangements with solicitors whereby they will refer their clients to them.  Beware though, the agent/broker may be more interested to find a lawyer that will pay him the largest referral fee than to find conveyancers that are the best deal for his clients.
Solicitor fees for purchasing a property can vary enormously across the country and can be particularly expensive in the South of England.  You should budget for fees of £350 – £750 (often much less when you use Conveyancing Marketing Services). Also there will be other costs collectively called 'disbursements' which are paid to other organisations for local, environmental and water searches, the range of these costs is £240 – £320.
Stamp Duty Land Tax is one of the largest disbursements when buying a house and is paid to the government which particularly affects first time buyers.  This a tax payable on any property costing more than £125,000 and is paid to HM Revenue & Customs by your solicitor. The cost is a percentage of the value falling within these bands:
Up to £125,000 nil
£125,000 – £250,000  1% (£1,250 – £2,500)
£250,000 – £500,000  3% (£7,500 – £15,000)
£500,000 – £1 million  4% (£20,000 – £40,000)
£1 million+ 5% (50,000+)
Deposit for the Purchase
For many, especially first time buyers, this is the most difficult to find.  These days with the economic climate which most lenders now face, this is no longer the case. Although lending conditions are easing slightly a deposit of 10% -15% of the purchase price will usually be required.
All mortgaged property needs to be valued by an independent surveyor / valuer. A basic valuation report is needed by the lender, but a more detailed survey is often recommended for the buyer. Fees are usually on a sliding scale based on the valuation, from around £250 up to around £500 for a £300,000 property.
Additional security charge on a mortgage or loan
Where a lender grants a mortgage above a certain amount, often 75% of the valuation of the property, they are required to arrange for their own protection some 'additional security'. This is usually an insurance policy which would make good any losses they suffered in the event of a repossession and sale, where the sale price does not cover the mortgage debt.
Solicitors Fees for Buying a House: Get the best quote from CMS
Get quotes from CMS for buying your property
Google+