Property Solicitor
Property Solicitor – what is their role?
When a potential solicitor studies for their law degree they will cover all aspects of the subject including – property, criminal, family, commercial, intellectual property rights, copyright law etc.  Once they start to practice, however, they may choose to specialise solely in property hence the name Property Solicitor.
Therefore, if you are buying / selling a property or land or even remortgaging it makes sense to instruct a qualified property solicitor who is a member of the Law Society.   Here are some things you should consider when choosing a lawyer, whether you're buying or selling a property.
Your solicitor will conduct a range of tasks on your behalf.  Generally these will include:
Drawing up draft contracts
Submitting Local Searches (to the local authority in question)
Dealing with the Land Registry
Stamp Duty Land Tax charges
Organising the collection and transfer of necessary funds
Providing legal advice
Property Solicitor Fees
Solicitors may charge for their conveyancing services in different ways. They may charge a fixed fee (which is the best option for the client as upon completion there can be no doubt as to the final charge), while another property solicitor will charge a percentage based on the value of the property or land involved.
In addition, there may be extra fees to cover the cost of paperwork, any complex issues that require additional work, or if the process requires more time and attention than anticipated. It is prudent, therefore, to get several   different quotes and make a judgement. Costs can range from between £300 to £1,000, depending on the work involved and the value of the property. A solicitor will also charge for the additional third party costs commonly known as disbursements.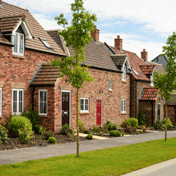 Solicitors Conveyancing Service
It is best to try and locate a solicitor that you trust and feel confident with.   The Property Solicitor should take the time to explain everything in detail. If there is anything you don't understand, make sure everything is explained in layman's terms and not legal jargon.
Personal Recommendations
The best way to find a solicitor is maybe to try and get a personal recommendation if you are able. Family members or friends may have been through the conveyancing process before, so if you can, ask around and see what other experiences they may have had with a property solicitor.
Local knowledge of the area
It can sometimes be useful if you use a local solicitor with a sound knowledge of local laws and leases.   However, most dealings with the property solicitor can be done over the phone or by e-mail / text  / online.  There is absolutely no need to visit the solicitors office at anytime throughout the transaction.
Conveyancing online or e-conveyancing
Some property solicitors offer the opportunity for clients to track the progress of their property transaction online (CMS offers this service to all clients). This means that you can access your particular case online 24 hours a day to see how it's progressing. In some cases, you can also receive updates via e-mail and text.
Property Solicitors from the CMS panel
Basic procedure for buying a property in England & Wales
Agreement of Sale
Once the sale is agreed, your property solicitor will:
Organise searches at the local authority on your behalf.  Receive replies to enquiries raised and report to you with the contract for signing.  Request your deposit and deal with the formal mortgage offer and all the conditions on your behalf.  Once the the local search results have been received – discuss these with you.
Exchange of contracts
Once contracts have been exchanged, your solicitor will:  Forward the deposit to the seller's solicitor  Prepare a final completion statement for your approval and collect any balance of funds required.  Then he will prepare the deed of transfer and mortgage deed and arrange for you to sign them.  After that organise final searches to check for debts and bankruptcy.
Completion
On completion, your solicitor will receive and arrange for payment of any Stamp Duty Land Tax to HM Revenue & Customs. Then prepare and send off application to HM Land Registry to register your ownership,  sending the deeds to the lender (if the property is mortgaged).
Find a Property Solicitor through CMS today
Google+