Low Cost Conveyancing Solicitors
Low Cost Conveyancing Solicitors Quotes from CMS
CMS are a friendly company and have been established over 17 years providing low cost conveyancing solicitors quotes across the UK. We are committed to providing a personal, efficient and above all first class professional service. When you instruct us to appoint a conveyancing solicitor on your behalf, you are assured that your matter will be dealt with personally by a qualified and experienced residential conveyancing solicitor from inception through to completion at low cost fees.
Estate Agents Recommendations
Don't automatically use the firm the estate agent mentions, because there's a chance this could be a commission-based recommendation, although certainly speak to them and use their price as a benchmark. Another thing to mention is that just because another solicitor acted for you in your divorce, they can do this job too. Picking a firm that specialises in conveyancing or at least has a specialist department is often a good bet if you have complicated issues, such as a listed property, a conservation area, short lease or questions over land boundaries.
Local or Non Local with the Lowest Fees
It is always worth considering a law firm someone from further afield; they needn't be nearby. It's perfectly possible to use someone in Leeds when you live in the South East and it can often be much cheaper.  These days there is no need to visit the solicitors office as everything can be done by email, text and the internet.
Why not instruct cheap conveyancing solicitors through CMS today. Our helpful and friendly staff will give you full contact details of your chosen firm immediately. Then you can relax as CMS will keep you fully informed throughout.
Always insist upon a fully comprehensive quote in writing and make sure you read the full Terms and Conditions – Frequently Asked Questions and Disbursements sections. If you wish CMS can run through these with you as part of our service. At CMS low prices do not mean that we compromise on service. We have been successfully providing online cheap conveyancing solicitors services since 1995 and our long experience has enabled us to perfect the technology required to provide a fast, efficient service at the lowest prices on the internet today.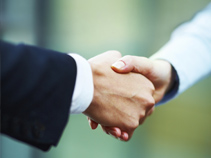 Friendly professional Service
We aim to provide a professional and friendly service that you can trust.  All of the cheap conveyancing solicitors on our panel have signed up to the Service Charter set out below. CMS monitor the progress of each and every transaction from start to finish. Our unique case management software has been designed to alert you by e mail or SMS text message as each stage of the transaction is reached.  The CMS system also sends out an alert to you and your solicitor when the next key stage is due to ensure that there are no delays.  CMS provides a free telephone/ e mail helpline.
Discounted Fees
CMS negotiate bulk discounts so that clients get good quality cheap solicitors conveyancing quotes. CMS Panel Solicitor service When you instruct CMS cheap conveyancing solicitors they will telephone you to introduce themselves and you will be sent a client care letter the same day. All panel solicitors are members of the Law Society or the Council of Licensed Conveyancers. CMS check their membership and hold copies of their practising certificates. All panel solicitors hold at least £2,000,000 indemnity insurance to protect their clients.
If your solicitor is unable to take your call immediately please leave a message and your call will be returned within a maximum period of two hours All postal correspondence received by your solicitor will be read upon receipt. If the correspondence requires a response this will be sent within a maximum of 48 hours.
conveyancing solicitors offering the cheapest quotes
We have been trading now since 1995 (17 years) and have many thousands of satisfied clients who regularly return to us and also recommend friends and family – you can read some of their reviews here
Get Low Cost conveyancing solicitors quotes today
Google+