Licensed Conveyancers
Licensed Conveyancers (Property Lawyers)
All of these specialist lawyer firms are members of Council for Licensed Conveyancers and must have in place at least £2,000,000 worth of indemnity insurance for the protection of their clients.  These conveyancers specialise in property matters only (plus Wills) and therefore are not distracted by operating in other areas of the law (such as criminal, family or commercial law etc).
CMS has been established since 1995 and one of the directors is a qualified Licensed Conveyancer.
Why not instruct fixed fee licensed conveyancers through CMS today. Our helpful and friendly staff will give you full contact details of your chosen firm immediately. Then you can relax as CMS will keep you fully informed throughout.
CMS provide you with a value for money fixed fee transparent conveyancing quote that is easy to understand. All disbursements are listed and the total price for the conveyancing plus disbursements is added up for you. Thus you know exactly what you are going to pay upon completion.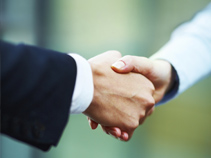 The Council for Licensed Conveyancers
If you visit the Council for Licensed Counveyancers website – you can view their Client Charter summarised below:
http://www.clc-uk.org/pdf_files/Handbooks/20110603_CLC_Client_Charter.pdf
Service • You receive an honest and lawful service. • You are provided with a high standard of legal services. • Your matters are dealt with using care, skill and diligence. • You receive a high standard of service due to your lawyer's arrangements, resources, procedures, skills and commitment. • The service is accessible and responsive to your individual needs. • You do not feel discriminated against, victimised or harassed. • Where the service you receive is below the standard you could expect your lawyer accepts responsibility for this and provides you with any appropriate redress. • Should you make a complaint the way it is handled takes account of your individual needs. • Should you make a complaint it is dealt with swiftly, impartially and comprehensively.
Advice • You receive good quality and independent information, representation and advice. • You receive advice appropriate to your circumstance. • You have the information you need to make informed decisions
Money and Fees • Your money is held separately from other monies and is kept safely. • You are aware of any referral of work arrangements the lawyer may have with other parties. • You are aware of any relationship with another party that limits the steps your lawyer can take on your behalf.
Professional Conduct • Your affairs are treated confidentially (except as required or permitted by law, or with your consent). • Your best interests are served. • Your lawyer acts in the interests of justice.* • Your lawyer acts in good faith towards you.* • Your lawyer acts in accordance with their regulatory responsibilities. * Applicable to CLC Litigators and Advocates
Principled Behaviour All lawyers – be they an individual CLC licensed conveyancer, CLC Litigator or Advocate, or a company – regulated by the CLC are required to deliver these Outcomes by acting in a principled manner: • To act with independence and integrity; • To maintain high standards of work; • To act in the best interests of Clients; • To deal with regulators and ombudsmen in an open and co-operative way; and • To promote equality of access and service. If they are a CLC Litigator or Advocate we also require them: • To comply with their duty to the court.
We monitor the bodies/individuals we regulate to ensure these principles are complied with. We use a range of information to identify when a lawyer has not demonstrated the professional and principled behaviour we require of them. This includes the findings of our inspections and information from other stakeholders, such as lenders, police or clients, including complaints.
Complaints
If you have not received the standard of service you could reasonably expect, you should complain to your lawyer. If you are not satisfied with how they deal with your complaint – or they haven't responded within eight weeks of you submitting the complaint – you can complain to the independent: Legal Ombudsman PO Box 15870 Birmingham B30 9EB Telephone number: 0300 555 0333 Email: enquiries@legalombudsman.org.uk.
Your complaint should be submitted to the Legal Ombudsman within six months of you receiving from your lawyer a full written response to your initial complaint to them (and within 12 months of you discovering a problem). If your complaint is service-related the Legal Ombudsman will deal with it and may ultimately award you compensation which your lawyer must pay to you. If your complaint is conductrelated the Legal Ombudsman will pass it to us to deal with. If we determine the complaint in your favour we may take regulatory action against the person or body which delivered your legal service.
We will always seek to deal with an issue informally wherever possible so that it can be resolved in a timely manner for you. If however an issue is immediate, serious and/or widespread, or where an informal approach has not been successful, we will take enforcement action. The form this takes will be proportionate to the impact the issue had, or has, on the Outcomes identified on page 1 of this leaflet. We may fine them; place conditions on their licence (which, if not complied with, will result in further enforcement steps being taken); reprimand them; withdraw our approval of, or disqualify, an individual (meaning they can no longer be employed in that capacity); suspend, or even revoke their licence (so they are no longer able to practise).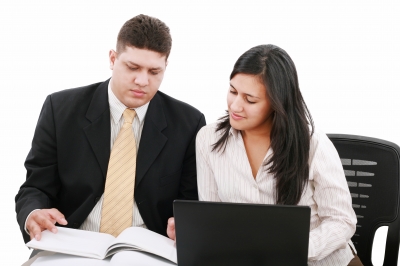 You will receive a selection of our best three competitive quotes from Licensed Conveyancers including a local one (where we have a panel solicitor available). CMS constantly monitor other conveyancing websites.  We have found that the majority advertising unrealistically low fees from £100 or less charge extra for many items listed above (which CMS include for free).
In particular most of them charge extra if you are obtaining a mortgage and this together with other extras can increase their quote by up to £200.
Conveyancing is the legal process that transfers property from one owner to another. Your conveyancing will be carried out by licensed conveyancers (or solicitors) on the CMS panel.  All of our panel firms are approved and regularly checked by CMS.
Get your Licensed Conveyancers quotes here
Google+