Fixed Price Conveyancing
Fixed Price Conveyancing Quotes
Whether purchasing or selling a freehold house or a leasehold flat most client's budgets have already been stretched by other ancillary costs together with the large deposit need for the new property.
To then discover that you have excessive legal conveyancing fees on top of this isn't a situation you want to be in. Therefore many solicitor and conveyancer firms these days offer the option of fixed price conveyancing.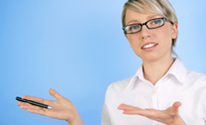 This means that rather than being charged legal fees on a pay as you go basis, with fixed price conveyancing you are given an all in legal fees quote prior to beginning work on your case. This means that you'll know exactly what you'll be charged upon completion of your property transfer, avoiding any unwanted surprises and giving you one less thing to worry about when it comes to your move.
This is why CMS only offer a fixed fee conveyancing service when it comes to providing quotes. With a panel of carefully selected expert conveyancers we provide quotes which ensure you're case is as cost effective as possible for you without any hidden extras tagged on at completion.
Unlike many other conveyancing offers, here at CMS we don't sacrifice quality simply because we have a pre-agreed price. Your case will still be dealt with by our fully qualified nationwide solicitor and conveyancer panel rather than a so called and less qualified 'case handler'. Also with our automated case tracking service you will be kept informed from start to finish either online or via your mobile phone. CMS take a proactive approach to your legal transaction and do everything we can to ensure that your case is completed as quickly as possible.
Get

fixed price conveyancing

quotes from CMS
Google+