Conveyancing Solicitors London
Conveyancing Solicitors London
London is the capital city of England and the United Kingdom, the largest metropolitan area in the United Kingdom, and the largest urban zone in the European Union by most measures. Located on the River Thames, London has been a major settlement for two millennia, its history going back to its founding by the Romans, who named it Londinium. London's ancient core, the City of London, largely retains its square-mile mediaeval boundaries. The bulk of this conurbation forms the London region and the Greater London administrative area, governed by the elected Mayor of London and the London Assembly.
London is a leading global city, with strengths in the arts, commerce, education, entertainment, fashion, finance, healthcare, media, professional services, research and development, tourism and transport all contributing to its prominence. It is the world's leading financial centre alongside New York City and has the fifth-largest metropolitan area GDP in the world, and the largest in Europe (as of 2008) London has been described as a world cultural capital. It is the world's most visited city and has the world's largest city airport system measured by passenger traffic. London's 43 universities form the largest concentration of higher education in Europe. In 2012 London will become the first city to host the modern Summer Olympic Games three times.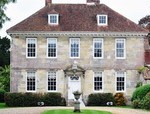 CMS offer the best London Conveyancing Solicitors quotes from their established panel of law firms. We will provide you with full contact details of your London solicitor firm immediately together with a full explanation of all disbursements.
All of our panel firms are approved for property transfer and regularly checked by CMS.  All firms are members of the Law Society or Council for Licensed Conveyancers and all carry at least £2,000,000 worth of indemnity insurance for the protection of their clients.
Whilst many conveyancing solicitors london can be very expensive, we have negotiated special discounted fees with our panel members to reflect the volume of work we provide to them annually (purchases, sales, remortgages and transfer of equity matters).
All of our fully qualified London Conveyancing Solicitors sign a legal agreement to abide by the quotes we provide, not to charge "hidden extras" and also to provide the level of service published in our Service Charter.
Solicitors in London Conveyancing Quotes
Google+