Buying House Solicitor
Buying a house using a Solicitor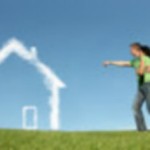 You will need to engage a solicitor as soon as your offer for buying a house is accepted. Try and find someone who comes recommended or use a reputable company like Conveyancing Marketing Services as the solicitor has the biggest influence on the smoothness of the sale. Costs can vary greatly, find out what is included as some solicitors quotes may include the cost of the searches, whilst others do not (a fixed fee quotes such as that offered by CMS is often the best way forward).
It can sometimes be helpful to use a local solicitor when buying a house as they should have a relationship with the local planners and will understand and local regulations – however, these days most conveyancing is carried out remotely and there is no need to visit their offices, thus saving you valuable time. Amongst of things the house buying solicitor or conveyancer is in charge of:
Paying the stamp duty
Local authority searches
Planning applications
Contaminated land assessment
Environmental Search
Drawing up the contract
Other Costs (disbursements)
An environmental search is carried out with an agency that provides such searches. The law does not currently require local authorities to keep a register of contaminated land. An environmental search will check whether the land upon which the property is built has been contaminated. New properties are often built upon old landfill sites or upon sites that were previously used for commercial purposes. It is now a legal requirement that developers survey land intended for building to ensure it has not been contaminated. Land Registry search
When you are buying a house, transferring or mortgaging a property your solicitor will search the Land Registry to check that no one has registered a claim or a right in the property since the Official Copies were issued by the Land Registry. This ensures that you do not buy a property that has a financial charge or other right registered against it. Chancel repair search / check
In the past when the Church sold off or gifted land they sometimes required the new owner to pay towards the upkeep of the church or its lands.  Some property is still subject to this liability. If you solicitor believes that the property you wish to buy may be subject to this liability they will carry out a chancel repair search/check. Land Charges search
When you buy or mortgage a property your solicitor will carry out a search against your name in the Land Charges Register. This search will reveal if you are currently bankrupt, are an un-discharged bankrupt or are about to be made bankrupt. Commons registration search
Some land was formerly 'common' land. This means that the public have rights to pass over it and occasionally to graze sheep and cattle, gather wood etc. If your solicitor suspects that the property you wish to buy may have been registered as 'common land' they will carry out a commons registration search. This search is typical upon properties that front a village green or common land.
Get your buying / selling quotes from CMS
Google+