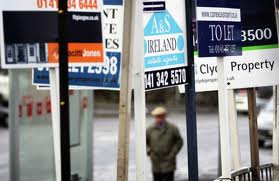 With the recent changes to the pension laws many 55+ investors are cashing in their pensions and seeking better alternatives to invest their hard earned cash to provide an income in retirement.
With interest rates remaining low, stock market volatility and fears of an impending bond crash many are looking to invest their pension pot in good old bricks and mortar.
The Buy to Let market is growing year upon year with some blaming the rise in Landlord ownership for increasing property prices and pricing first time buyers out of the market.
The Buy to Let market comes with no guarantees and mistakes can be costly.
Here are our top tips for new Buy to Let investors:-
• Mortgages – shop around and use the services of an experienced mortgage broker. You will need a large deposit – typically 40% and the best rate deals often come with high entrance fees.
• Rent- most lenders will require the rent to cover 125% of the monthly mortgage payment. Giving leeway for periods when the property may be empty.
• Finding the property – remember the property is not for you to live in – a common mistake made by new Landlords. Choose your area wisely, if you are buying a starter home then look for good commuter links, schools and good local community services. Take advice from local agents and research on the property web sites on the internet.
• Finding a tenant – there are many letting agencies or you may decide to go it alone. Agencies will vet the tenant, do credit and background checks and collect the rent and tenant deposit in advance. They can also deal with ongoing rent collection and repairs. If you go it alone you will need to carefully check your tenant's financial history using one of the credit agencies and always ask for references. Be prepared also to be available during evenings and week ends to carry out maintenance and repairs.
• Property inventory – Before your tenant moves in you will need to prepare a full inventory of the property, its condition and what fixtures, fittings and furniture are included in the tenancy. Back this up with photographs. Ensure the tenant signs the inventory. This will help to prevent disputes at the end of the tenancy.
• Tenants Deposit scheme – It is now a legal requirement that you place the tenant's deposit in one of these schemes. More information can be found here: https://www.gov.uk/tenancy-deposit-protection
• Tenancy Agreement – Ensure this is drawn up by a qualified solicitor.
• Landlord's legal obligations. You Gov provide an easy to read guide here:
https://www.gov.uk/private-renting/your-landlords-safety-responsibilities